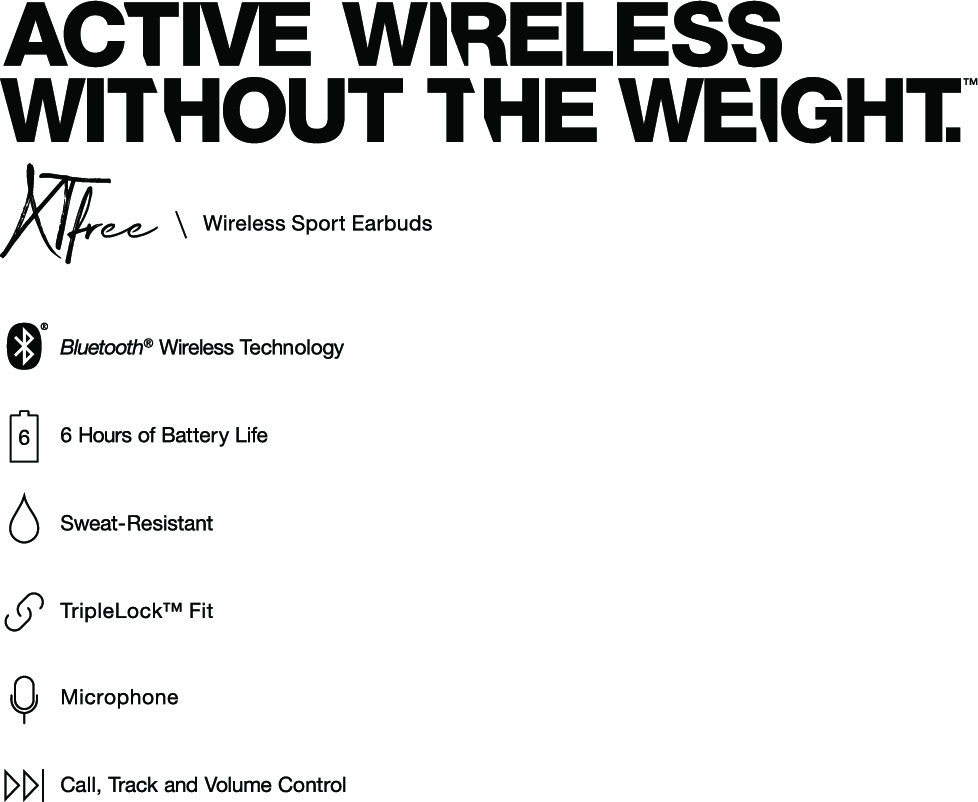 Coming in at just under 16g, it's not just our most secure and sweat-resistant earbud, it's also one of the lightest wireless Sport earbuds on the market.
TECH SPECS
Headphone Type: In-Ear
Connection Type: Bluetooth®
Weight: 12g
Driver Size: 9mm
Durability Rating: Sweat Resistant
Battery Life: Up to 6 hours
Noise Isolation: Passive
Walkthrough Video
User Guide Video
Does XTFREE® BT Sport Wireless have a warranty?
Yep! 2 years. For more information, click here.